Cyber security should be a number one priority for healthcare businesses in the Denver metro area. With ransomware, hacks, attacks, vulnerabilities and data theft affecting companies all around the world on a daily basis, it's just a matter of time before your business is hit. RTB Technologies' goal is to provide you with the best cyber security solutions possible, while also keeping your unique needs and budget in mind.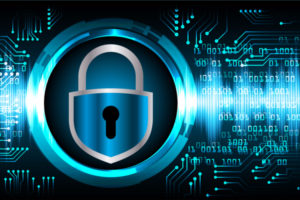 Compliance
If you are considered a Covered Entity (E.g. healthcare offices, durable medical equipment suppliers, or if you bill insurance companies) then that means you likely create, store, or process electronic Protected Health Information (ePHI) and fall under the HIPAA guidelines and you need to have the appropriate cyber security solutions in place.
Business Associates are third-party vendors who have some level of access to ePHI, even if indirectly, and fall under the same HIPAA guidelines as Covered Entities. That's right, vendors are considered Business Associates if they have theoretical access to PHI and need to have appropriate cyber security solutions in place and can likely be audited to prove compliance.
Find out more about our HIPAA Compliance Solutions here.
Hacks and Attacks
These days, hackers, attackers, and even automated web bots are all trying to gain access to your network and ultimately access your private customer and business information. When successful, the attackers can lock down your data or worse they can release your customer information to the world.
With the sheer number of security threats faced by companies, it is important to evaluate the vulnerabilities that may affect your business. Lost revenues due to downtime or large fines due to data breaches may not be an option and could affect the overall health of the organization.
Internal Threats
Not only is it necessary to protect a network from outside threats but internal threats can also be a huge vulnerability. Part of a thorough cybersecurity plan is ensuring that employees are using best practices and are educated on their role in keeping the network safe.
Dark Web Scanning
Hackers buy and sell compromised passwords and other sensitive information at greater rates via the dark web than ever before. We monitor and actively scan the dark web for compromised accounts and domains to give you back the upper hand to keep your information safe.
How Can We Help?
Protecting your information and your customers' data is RTB Technologies' specialty.
Evaluate – We can evaluate your current network business environment.
Assess – We will provide a complete assessment of your overall security health.
Implement – Implement a complete security plan to provide a comprehensive security solution.
Our company is the leader in data protection and cybersecurity, contact us today for more information.
Contact us today to find out how our Cyber Security solutions can benefit you.