RTB Technologies is in Healthcare too! We are a Business Associate, which means that the law applies to us as much as it applies to you. We are in this together.
Due to the fact there is a 94% failure rate for businesses that have been audited under the law, we take this seriously and have a HIPAA compliance solution that will Stand With You through any audits.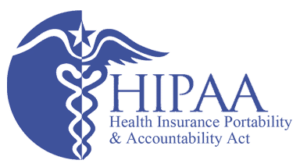 We do not believe it is a good business practice to just ensure certain "boxes are checked" and leave you on your own to get through an audit. You will have the right expertise in your corner when you partner with us.
The most important thing about becoming HIPAA compliant is understanding where your program currently is and having a plan in place to get to where you need to be. Getting a plan into place will ensure you are covered and it is very affordable, especially when you consider what can happen with breaches, fines, and reputational damage.
When you sign up with our Compliance-as-a-Service offering, here are some of the substantial benefits:
All six (6) annual Audits/Assessments conducted
Identify gaps uncovered in the audits above
Remediation plans to address all deficiencies found
Documentation of annual HIPAA training for staff
Appropriate Policies and Procedures for HIPAA Privacy, Security, and Breach Notification Rules
Identify all vendors and Business Associates with appropriate agreements
Defined process for incidents and breaches
You can rest easy when you put your HIPAA compliance needs in our hands. We understand the elements identified by HHS OCR for an effective compliance program.
Contact us today for more information about our HIPAA compliance solutions.